Technical Manager
New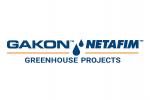 Corporate Introduction
Gakon Netafim is a world leader in greenhouse farming, providing growers with a comprehensive offering of the best greenhouse technologies, structures, irrigation, fertigation, and crop growing expertise. Gakon Netafim combines Gakon's 70 years of Dutch heritage expertise in glasshouse manufacturing, and Netafim's global presence and expertise in precision agriculture, enabling farmers to maximize productivity and efficiency in all climate conditions.
For the expanding of our team, we are currently looking for a:

Technical Manager
Main mission, goal of position
Netafim recognizes the greenhouse sector as a growth engine that will be an integral part of the company's growth strategy over the next few years.
Under this initiative, the company is seeking to recruit skilled personnel to join our technical management team.
In this position, the employee will Supervises and coordinates the technical activities of a new greenhouse projects to ensure professional design, execution, and delivery to the clients.
The ideal candidate should have professional experience working for a greenhouse company, an up-to-date understanding of greenhouse technologies and structures, and a passion to lead projects execution from initiation up to successful delivery.
Major areas of responsibility, main processes, tasks
1. Collaborate with Project Managers and Engineering department to lead the design and execution of new Greenhouses projects.
2. Work with a team of engineers, project managers to coordinate and manage the development and delivery of projects systems BOM (bill of materials).
3. Serve as the point of contact for the Engineering dep., the project management team, on-site supervisors and customers to facilitate technical decision making, feature requests, project milestones, etc.
4. In support of the project manager, select outside contractors for building assembly, and coordinate their activities as needed.
5. Learn new products line and acquire a functional understanding of all departments that is involved in a project
6. Hold regular project team meetings to manage progress and address challenges.
7. Creation of effective work interfaces, coordination and knowledge sharing with project teams
8. Identify new technologies and solution providers and establish long term relationship
Knowledge & Qualifications
1. Extensive expertise and experience in GH design and Agro-technical solutions, structures, and other systems for the greenhouse segment – a must
2. 3-5 years of previous experience in project technical management, project planning and execution – a must
3. BS degree in engineering, mechanical engineering, manufacturing engineering, project management, industrial engineering, business, or a related field is preferred or equivalent combination of education, experience, and training
4. Computer proficiency with MS Office Suite (Word, Excel, Power Point, Teams, Outlook)
5. Languages: Fluent English (speak and write) – must
Skills & Abilities
1. Develop effective work interfaces, coordination and knowledge sharing with the engineering department and the project management team
2. Solid communication and relationship-building skills; able to work cross-functionally with various stakeholders
3. Well-organized, detail oriented and accountable
4. Possess a positive "can-do" attitude
5. Ability to manage multiple, complex activities
6. Ability to quickly synthesize discussions and conversations into detailed meeting notes
7. Ability to plan & organize activities, multi-task and follow through on commitments.
8. Team player who has demonstrated an ability to collaborate towards a common goal.
9. Strong customer interpersonal skills
10. Willingness to travel abroad
Typical behaviors of the role
1. Plan, direct and coordinate project technical activities to ensure deliverables, timelines are met with a high level of customer satisfaction
2. Defining technical solutions, preparing comprehensive BOMs (bill of materials) and BOWs (bill of works) with the engineering department.
3. Coordinating project installation, overseeing project progress, and handing over the project to the client.
4. Daily collaboration with the project manager
Critical Success Factors
1. Deliver greenhouse projects on time, on scope
2. Full coordination with Engineering department and the project management team
3. Successful installations and project implementations
Interested?
Are you interested in this role? Please apply in English by pressing the APPLY button that you will find on our website.
If you want to hear more about this job, please contact our Managing Director, Mr. Eli Barenholz at eli@grassgreenereurope.com or call our office at +31.165.521004.
Location
Wateringen
Publication date
02.03.2022
Contact person