Business Manager Turkey
Filled / vervuld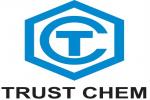 Corporate Introduction
Trust Chem Europe B.V. requires a Business Manager for Turkey, to maintain and grow the existing organic pigment business. Both by attaining further profitable growth through excellent relationships with Key Accounts, as well as finding and attracting new customers, consistent with the company's business strategy.
The ideal candidate lives in Turkey, can work from a home office and will visit the HQ in the Netherlands on a regular basis (once travel is normalized)
Position
• Maintain and simultaneously actively initiate, develop, monitor and attain overall sales growth in the Turkish market, with emphasis on the successful further development of tailor-made customer specific business in coatings, plastics and specialty applications.
• Function holder reports to the Export manager and the Managing Director of Trust Chem Europe B.V. in Deventer, the Netherlands.
• Co-responsible for the commercial results (pricing, volume, turnover and margin) of the organic pigment business in Turkey.
• Contributes actively into the definition of the overall sales strategy and takes responsibility for the proper (partly self) implementation of the resulting regional activities.
• Address, quantify and prioritize market opportunities and threats.
• Develop and maintain and expand an excellent relationship with decision makers at Key Accounts in Turkey to ensure that the company's objectives and commitments can be realized at all times by Trust Chems sales and customer service/logistics organization.
• Initiate input for the annual sales plan and budget and its quarterly up-dates and ensure timely input from all people concerned.
• Assist/visit all relevant trade conferences and exhibitions (as exhibitor or visitor) and act as the company representative to promote the company and its product range towards (potential) customers and other important visitors.
Profile
Communication/Interpersonal Skills:
* Outstanding communication skills, ability to communicate effectively at all levels, verbally, in writing and in a group setting Strong negotiation and sales/closing skills, strong relationship building skills
* Demonstrates and promotes openness; welcoming; listening to and accommodating others' input
* Excellent team worker
* Strong influencing and interpersonal skills, at all levels and across all functions within and outside the organisation
* High degree of emotional intelligence
* High energy levels, highly driven, dominant, independent, sociable, motivated
* Sound command both in speaking and in writing of English, command of other European languages preferred
Technical Ability:
* Outstanding track record of meeting challenging sales targets
* University or college degree in a commercial or relevant technical discipline or demonstrated comparable experience and expertise
* Clear thinker
* Ability to assimilate and analyse large amounts of data quickly
* Able to translate and use customer information for business improvement

Productivity:
* High energy level, and willingness to travel in Turkey and to the HQ (once this is safe again )
* Highly effective at juggling multiple projects and prioritising them
* Able to work on own initiative
* Goal-oriented and data-driven
* Willingness and ability to travel frequently as needed

Application to role:
* Apply previous experience to help make recommendations to improve and expand sales activities and best practices
About Trust Chem
Trust Chem is the largest independent producer of organic pigments in Asia. As the specialist for dry powder organic pigments, they are renowned for their consistently high product quality, stringent quality control and excellent knowledge of organic synthesis. Trust Chem produces a wide range of classic pigments as well as high performance pigments (HPP) enabling their customers to produce a wide variety of colors.
They have substantial expertise in color chemistry across all segments, including:
• Automotive Coatings (OEM and Refinish)
• Decorative Coatings (incl. color paste)
• Industrial Coatings
• Coil Coatings
• Powder Coatings
• Plastics and Master Batches
• Inks
• Specialty applications

The European subsidiary of Trust Chem Co. Ltd is Trust Chem Europe B.V. which has its own warehousing facilities in Venlo (NL). By now well-established on the European market, Trust Chem Europe B.V. is growing year on year thanks to its focus on customer service, the reliable high quality of its products, full REACH compliance, local European technical support, as well as excellent logistics.
Package
* Competitive Salary + Bonus
* Car allowance
* Pension plan and Healthcare

Are you interested in this role? Please apply in English by pressing the APPLY button that you will find on our website.
If you want to hear more about this job, please contact our Managing Director, Mr. Eli Barenholz at eli@grassgreenereurope.com or call our office at +31.165.521004.

Locatie
Turkey
Publicatie datum
23.02.2022
Contactpersoon