Corporate Account Manager
Nieuw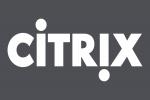 Corporate Introduction
Citrix builds the secure digital workspace technology that frees 400.000 customers to do their very best work from anywhere. By joining our award-winning workplace, you'll be included in the globally diverse, collaborative team that values work-life balance. Come see why Fortune named us one of the 100 Best Companies to Work For®. Let's innovate and grow together!
What we're looking for
You are an experienced Corporate Account Manager with a demonstrated ability to sell sophisticated software solutions to large, corporate and enterprise accounts and possess a history of quota achievement.
Position overview
As the Corporate Account Manager, you have a demonstrable track record of winning net new customers in the Enterprise market. You work independently and are driven every day to succeed.
Using your experience, you establish relationships and engage with the business and IT at CxO and management level while effectively building and leading teams of resources to achieve established account strategies. You find opportunities and sell Citrix solutions and services directly, with the channel, to greenfield accounts.
What you will be doing
• Carry a revenue quota to meet or exceed sales targets and demonstrate continuous progress towards achieving account strategies
• Understand our customers strategies, priorities and goals
• Responsible for handling up to 35 assigned accounts and building positive relationships and trusted advisor status
• Identify, develop, and maintain account strategies to drive adoption of Citrix products and services revenue within the assigned accounts
• Building close relationships with inside sales, sales engineers, consultants, and sales specialists to access and leverage from appropriate internal resources
• Establish and maintain relationships with resellers, system integrators, and any other external partner to develop and achieve account strategies and opportunity plans
• Understand and navigate account procurement practices to successfully negotiate profitable licensing contracts
• Drive timely resolution of customer issues and ensures high levels of customer happiness
• Provide regular and efficient updates on assigned accounts to sales management while ensuring accurate and timely forecasts and management reporting in SalesForce.com
Role responsibilities
• Demonstrated ability to develop and maintain relationships at all levels of a customer organization.
• Driving thought leadership across account base, through direct engagement and social media
• Ability to develop and handle a strong pipeline of business across multiple enterprise accounts.
• Consistent track record in managing long, complex sales cycles from beginning to end
• Ability to create and build business cases across multiple partners.
• Demonstrated knowledge of strategic/large account sales techniques and processes including the ability to understand customer needs, overcome objections, develop business cases, and negotiate and close deals.
• Ability to articulate and understand the customer strategy and Citrix solution strategy independently.
• Experience working with external partners to develop and close business within enterprise accounts.
Basic Requirements
• Extensive sales experience, ideally selling complex software solutions to large corporate and enterprise accounts.
• Track record of meeting or exceeding enterprise sales quotas
• Experience using sales automation tools such as Salesforce.com
• Network of enterprise "reference contacts" with whom one has built a positive relationship and with whom one can gain an audience to present Citrix solutions and find opportunities
Functional Area: Corporate Account Manager
What you're looking for
Everyone is welcome at Citrix. We prioritize diversity, equity, inclusion, and a culture of belonging, and celebrate bringing our courageous, authentic selves to work. We believe this way of working helps us innovate, and it's just one of the reasons why our employees continuously recognize Citrix as a great place to work.
Citrix helps make work more sustainable to benefit the planet, our business, and our communities. For more than 30 years, we have empowered individuals and organizations to work remotely or work from anywhere, reducing commuting emissions and energy consumption in the process.
We are the #1 leader in Virtual Client Computing (VCC) and #2 in the Application Delivery Controller (ADC) space, and we have key partnerships with top cloud providers. We'll give you the tools, learning opportunities, mentorship, and flexibility to achieve your goals. Come see why you belong at Citrix, with our culture supporting purposeful innovation and growth from within.
The Benefits
We offer a competitive total rewards package* that includes:
• Excellent salary and commission plan
• Company car or car allowance
• Family Health insurance plan
• Employee assistance program
• Pension plan
• Time off and absence programs
• Professional development and mentorship opportunities
• Paid volunteer time and charitable matching of employee donations
• Employee resource groups
• 18 weeks of paid parental leave
• And more!
**Please note that benefits may vary based on location.
Interested?
Are you interested in this role? Please apply in English by pressing the APPLY / SOLLICITEER button that you will find on our website www.grassgreenereurope.com
If you want to hear more about this job, please contact our Managing Director, Mr. Eli Barenholz at eli@grassgreenereurope.com or call our office at +31.165.521004.
Publicatie datum
29.03.2022
Contactpersoon