Head of Group Sales
Nieuw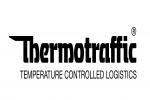 Corporate and job introduction
Sales strategy and growth. High-level responsibility and opportunity within a leading company in the field of temperature-controlled logistics
Thermotraffic is renowned for its global expertise in providing tailored solutions and complex services for temperature-controlled logistics, primarily for the food industry. We have a determined strategy for growth and our Sales function is central to this ambition. Are you the experienced and proactive Sales professional who can seize this exciting opportunity to drive our growth by building an outstanding Group Sales function from the ground up? If so, please read on to find out more about this high-profile role.

A large and international structure
Thermotraffic is a 100% subsidiary of the Nichirei Corporation. We work closely with other members of the Nichirei group such as Norish and Kevin Hancock Ltd to offer a seamless, end-to-end multi-temperature warehousing and logistics chain. In doing so we provide services to importers, manufacturers, wholesalers, retailers and distributors. You will therefore be working within a substantial and proven organization that offers all the resources necessary to do your job to the best of your ability.

Design and oversee a comprehensive strategy for expansion
As the Head of Group Sales, your core task is to develop and execute a strategic sales plan for Thermotraffic so that we grow, enhance and solidify our position in the market. This requires you to build and maintain strong, long-lasting customer relationships with key accounts across the Netherlands, Belgium and the UK. It is also essential that you have the skills to empower and motivate team members by setting clear goals and deadlines. You achieve this by devolving responsibilities, offering support and constructive feedback, sharing information, developments and outcomes, and celebrating successes. Within this context, detailed tasks include:
• Working closely with Operations to ensure a high-quality service delivery;
• Selecting and implementing systems that will make a difference;
• The alignment of planning, forecasting and budgeting initiatives with business objectives for sales effectiveness;
• Monitoring and reporting on the effective execution of the sales strategy and milestones.
At all times you seek the continuous improvement of working practices, ensuring that the sales process evolves to meet requirements. Above all, you aim to own, hit or exceed annual sales targets and key milestones from a personal and company perspective, leading by example through your actions and behaviour.

The Thermotraffic offer
The role of Head of Group Sales at Thermotraffic is an important and respected function in which you will enjoy an open and friendly working environment, along with the freedom to develop yourself personally and professionally. The position is located at our office in the busy Port of Rotterdam and you will be part of the senior leadership team, reporting directly to the Managing Director. The Sales team is currently composed of 4 people. You will also benefit from:
• A competitive salary and a non-contributory pension scheme;
• 25 annual holidays;
• Company car;
• The possibility to work at home some of the time.
Job requirements
To apply for this position, you should be a resourceful, resilient, and results-driven problem-solver who can roll up their sleeves and make things happen. That demands a sense of urgency as you analyse data and turn it into actionable insights. You are also a quick learner who can work independently while building trusted relationships and developing the people within your team. The more formal requirements for the role are:
• Bachelor's degree in a Business-related subject;
• A minimum of 7 years of experience in leading an external and internal sales team in the B2B sector in a senior sales leadership role, ideally in an internationally focused organization in the Freight Forwarding sector;
• Knowledge and experience of CRM systems;
• Able to travel in the Netherlands, Belgium and the UK as necessary;
• Effective communication skills including fluent Dutch and English.
Why choose Thermotraffic?
Thermotraffic operates positively and flexibly, we love to solve problems and do so with great success. We also understand that regardless of how well a strategy is constructed and mechanisms are created, it is people who think and act. Our employees are precious to us and to reflect this perspective, we focus on developing them and creating an enjoyable and rewarding workplace.
Interested?
Are you interested in this role? Please apply in English by pressing the APPLY / SOLLICITEER button that you will find on our website www.grassgreenereurope.com
If you want to hear more about this job, please contact our Managing Director, Mr. Eli Barenholz at
eli@grassgreenereurope.com
or call our office at +31.165.521004.
Acquisition on this vacancy is not appreciated. Applications other than through GrassGreener Europe will not be considered.
Locatie
Rotterdam
Publicatie datum
20.09.2022
Contactpersoon
Anderen bekeken ook
in
Hybrid (office Wateringen, home and field)