Pre-sales/Solution Engineer Benelux
Nieuw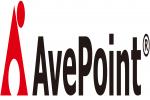 Overview
Want a role where you can utilize your technical expertise and customer facing skills in the dynamic tech industry? This position is your opportunity to succeed as a pre-sales professional, allowing you to work with state of the art software offerings. We'll provide you with continuous training and mentorship to help you on your way to success as a sales engineer.
What will you be doing?
Your job is to partner with our sales executives as the key technical lead throughout the sales life-cycle of our business. Through this partnership, you will work in a consultative role to assist in the successful closing of new deals by performing Technical Presentations of AvePoint Solutions and pre-sales support to our prospective and returning customers.

Story of My Life: Rob & Thomas, Solution Engineering

Your responsibilities will include:
• Presenting and demonstrating AvePoint's product offerings relevant to customer objectives remotely and on-site
• Successfully facilitating Solution Discovery, Solution Overview, and Technical Deep Dive sessions with customers.
• Communicating with prospective customers, assisting and guiding them through their evaluation and selection process
• Building environments tailored to customer requirements as Proof of Concept during the sales lifecycle to illustrate product capabilities and how they align specifically with customer objectives
• Participating in writing proposals in response to RFIs / RFPs that showcase how the AvePoint product line can satisfy customer requirements with attractive return on their investment
• Sharing information with the sales and technical teams about our products and the market
• Acting as the customer advocate and liaison to the AvePoint product management and development teams
• Helping the sales team identify and understand customer business objectives and organization to best align AvePoint technology
• Establishing relationships with key customer business and technical advocates that have the power to drive long-term AvePoint solution adoption within their company
• Developing customer's buying vision for how AvePoint can help them reduce costs and increase business agility
• Supporting AvePoint Partner and Marketing teams with their field activities
• Ownership of technical sales opportunity closure
OK, I'm interested... is this the job for me?
We look for people who value agility, passion and teamwork; those who can bring fresh ideas to the table and want the opportunity to learn, grow, and expand their careers. Bring your aptitude and build upon what you do best at for our customers, partners, team, and you.

You're tasked with serving as a key technical resource through the sales cycle. That means you'll need to become an authority in the features and benefits of our software and services solutions to properly educate customers, gain consensus, and demonstrate value solving their SharePoint and Office 365 concerns.

Other qualities you will need to be a fit for this role include:
• University Degree (Computer Science/Engineering majors preferred) with at least 5 years of work experience
• Excellent written/verbal communication and presentation skills
• High level of customer service ability
• Pre-sales engineer or relevant experience gaining but in from stakeholders is a plus
• Ability to work individually and within a highly collaborative team setting
• Willingness to learn and adapt in a fast paced environment
• Understanding of Microsoft SharePoint architecture, components, and configuration. Understand the differences between the SharePoint versions is a preferred but not required
• Technical knowledge of current Microsoft software and Cloud products
• Troubleshooting experience is a plus
• Working knowledge to install, configure, and maintain Windows Server products, Clustering, IIS and SQL server and how these software components integrate with SharePoint is a plus
• Experience in ITPro related topics such as server administration for Microsoft Windows Server, SQL Server, and SharePoint technologies is a plus.
About AvePoint
AvePoint is an equal opportunity employer and value diversity at our company. We do not discriminate on the basis of race, religion, color, national origin, gender, sexual orientation, age, marital status, veteran status, or disability status.
You want to apply?
Are you interested in this role? Please apply in English by pressing the APPLY button that you will find on our website www.grassgreenereurope.com
If you want to hear more about this job, please contact our Managing Director, Mr. Eli Barenholz at eli@grassgreenereurope.com or call our office at +31.165.521004.
Locatie
Den Haag
Contactpersoon