Senior Account Executive UK
Reageer nu!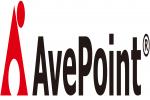 Overview
Are you looking for a role where you can truly influence and manage your own book of business? We believe in entrepreneurial-ism and empowering you to make decisions that will grow our business, and we'll provide you with all of the resources you need to be a successful high-earning sales executive.
What will you be doing?
The Senior Account Executive (SAE) participates in a virtual account team-selling environment, providing the Prospect/Customer with the primary point of contact within AvePoint. In this capacity, the SAE will assume the ownership role for their assigned accounts and territory while driving the identification and qualification of opportunities, developing and executing account & opportunity plans leading to the generation of software license, maintenance and services revenues. In addition, the SAE will facilitate and maintain successful relationships with customers, which will be measured by their reference ability, customer satisfaction levels and increased revenue levels.
Your responsibilities will include:
• Developing new prospects and expanding existing accounts by researching prospective organizations to identify the right customer stakeholders to sell to
• Using consultative selling techniques to teach customers about their industry and offering unique perspectives on their business
• Offering customers insights and perspectives on IT needs that are fulfilled by our solutions
• Using competitive analysis to educate customers on the value of our solutions
• Continuously pursuing quota goals by working directly with the customer during negotiation
• Working both collaboratively with dedicated pre-sales engineers and other cross-functional team members to help close business and increase AvePoint's sales volume
• Communicating new product developments to prospective clients, including executive level stakeholders
• Leveraging existing industry partnerships to grow AvePoint's presence in region
• Working with internal marketing teams to lead regional campaigns, both in person and remotely
OK, I'm interested... is this the job for me?
We look for people who value agility, passion and teamwork; those who can bring fresh ideas to the table and want the opportunity to learn, grow, and expand their careers. Bring your aptitude and build upon what you do best at for our customers, partners, team, and you.
You are tasked with bringing in new business with our largest customers. You need to be highly competitive and a strategic thinker with the ability to spot new opportunities that generate revenue. You are someone who has a strong sense of urgency and accountability to execute the full sales cycle. takes pride in seeing all of your hard work and strategy development pay off when you see the final results.
Other qualities you'll need to be a fit for this role include:
• University degree required
• 8+ years of IT related sales experience
• 4+ years in enterprise software sales experience
• Experience selling to government customers
• Experience in lead sales role within team selling environment also required
• Previous success in handling large accounts over lengthy sales campaigns (6-12 months) in a fast-paced, consultative and competitive market strongly advised
• Executive level relationship selling experiences a must
• General familiarity with selling methodologies and processes required
You want to apply?
Are you interested in this role? Please apply in English by pressing the APPLY button that you will find on our website www.grassgreenereurope.com
If you want to hear more about this job, please contact our Managing Director, Mr. Eli Barenholz at eli@grassgreenereurope.com or call our office at +31.165.521004.
Locatie
London
Contactpersoon