SI Manager Benelux
Reageer nu!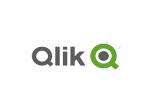 What makes us Qlik
Qlik helps enterprises around the world move faster, work smarter, and lead the way forward with an end-to-end solution for getting value out of data. Our platform is the only one on the market that allows for open-ended, curiosity-driven exploration, giving everyone – at any skill level – the ability to make real discoveries that lead to real outcomes and transformative changes. We are a Values-Driven organization, operating over 100 countries with 50,000 customers around the world. If you think we are interesting, please read on – we may be looking for you!
SI Manager Benelux
The Alliances Organization
As part of the Alliances organization, and our growing team, you will be in a unique position to impact the future direction the company takes. With approximately 50,000 customers worldwide you will have access to a rich user community to help inform your decisions. Our highly collaborative environment means you will be working with a diverse group of talented people continuously innovating and improving.

Qlik is looking for an SI Manager to manage our alliance relationship with system integrators in the Benelux. You should have a proven track record of over-achieving targets in an enterprise software sales company and the experience of managing alliances with some of the major firms, like Accenture, Deloitte, TCS and Capgemini.

The primary objective is to generate incremental revenue through an indirect business model. The person will be responsible for leading Qlik Regional Alliances efforts to deepen its executive relationships across Regional Alliance's service lines, grow repeatable revenue in the Benelux and drive new routes to markets via new joint offerings. This role will be the primary focal point between Qlik and Regional Alliances and report to the Senior Director of EMEA System Integrators.

You will also be responsible for the embedding of Qlik software in service delivery platforms and offerings.
How you will spend your time as our next SI Manager Benelux
• You are responsible for achieving incremental and influencing sales revenue target with system integrators in the Benelux
• Identify, define, develop, and drive solution offering development that provides value to the Qlik field in key vertical and horizontal solution areas
• Work with the Qlik sales teams to align system integrator sales motions, manage the discrete pipeline with these accounts
• Drive contribution to Qlik sales throughout all territories
• Manage partner activities as it relates to Marketing, Enablement, and Go to Market Solutions
• Build practice capacity to provide the foundation for on-going scalable, sustained channels / partner growth year on-year
• You will travel, occasionally outside of the territory, up to 30%
You will be successful if you have
• A strong will to succeed and are self- driven and results oriented
• 10 years of recent and working knowledge of system integrators and/or management consulting firms and how they work with clients
• Natural leadership ability with sharp business development acumen, who strives for excellence
• Ability to engage, motivate and manage partners
• Ability to communicate with both technical and non-technical audience & present the business value aspects of the Qlik proposition
• Experience craft joint business models and approaches with system integrators and execute both strategic and tactical business plans
• The ability to apply your strong business acumen and resource management skills in order to meet requirements, and set the example for good work procedures
• Good communication and customer relationship skills
• A systematic approach & are focused
• Ability to working comfortably both independently and collaboratively
• Advanced problem-solving skills allow you to adapt to new circumstances and learn quickly when facing new problems and challenges
• Ability to develop, build, secure and maintain relationships with key relationships at all levels within a client/collaborator organization
• Demonstrable ability to influence and lead teams in cross-industry collaboration pursuits
• Ability to juggle many competing priorities/deadlines

You will thrive if you have
• A professional network that includes senior contacts and relationships within regional and global system integrators
• Recent and working knowledge of regional system integrators in the Benelux and system integrators globally.
• A Strong understanding of regional system integrator alliances; how they go market and drive revenue with clients
Our way of giving back
To our communities, to the world, and to you is a core part of the culture at Qlik. We encourage our employees to participate in our numerous Corporate Responsibility Program initiatives.
Location/Mobility
We try to hire the best person for the job, whether they are on-site or virtual. A good cultural fit is the most important attribute for this role. A Qlik virtual workplace enables a team member to employ a self-motivated, disciplined, highly responsive approach in achieving team success.
Interested in this role?
Please contact our Dutch recruiter, Mr. Eli Barenholz, at GrassGreener Europe for a first chat. You can reach him at (0165) 521004 or at (06) 53220144 or mail to
eli@grassgreenereurope.com
Publicatie datum
31.05.2022
Contactpersoon