Territory Account Manager
Nieuw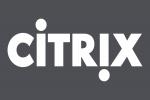 Corporate Introduction
Citrix builds the secure digital workspace technology that frees 400,000 customers to do their very best work from anywhere. By joining our award-winning workplace, you'll be included in the globally diverse, collaborative team that values work-life balance. Come see why Fortune named us one of the 100 Best Companies to Work For®. Let's innovate and grow together!
What we're looking for
Citrix Netherlands is seeking a Territory Account Manager to drive the penetration of the entire Citrix portfolio in a direct touch sales motion with commercial accounts in the Netherlands Mid-market. You will provide coverage for 75 to 100 top mid-market accounts (1000 - 4000 seats). The role is remote within the Netherlands only and Dutch language skill is a must.
Position Overview
You will use your experience to effectively build and lead teams of resources to achieve established strategies, directly engaging in high-potential prospects and high-value opportunities.
With your current Citrix customers (75%) you will be responsible to drive change and develop new contacts at different places in the organizations to drive our cloud transition motion and new solutions. With your whitespace/dormant accounts (25%) you will be responsible to establish new contacts and drive the complete Citrix portfolio.

What You'll Be Doing:
• Strong focus on new business with prospects and customers to increase Citrix market share and revenue
• Develops annual territory business plan, revising quarterly, including sales coverage plan based on Total Addressable Market and market share
• Coordinates channel partners to drive deals including being responsible for a deal from pricing negotiations to contract development to order fulfilment, working closely with channel partners and/or inside sales developing and closing the deal
• Leading involvement in medium (30K-100K ACV), and large (100k+ ACV) deals.
• Builds strong relationships with sales and account teams at managed partners
• Manages weekly forecasts against revenue targets and works closely with sales counterpart(s) to manage the pipeline and set appropriate monthly and quarterly revenue expectations using Citrix CRM and forecasting tools.

Basic Qualifications:
• You should have relevant experience to the role.
• Ability to differentiate Citrix from competitors and deliver value proposition
• You should have a proven track record in direct customer engagement from prospecting to closing
• Prospecting skills – ability to develop new customers
• Strong ability to build and leverage relationships and networks (e.g., inside sales, channel partners, sales engineers) in territory
• Strong understanding of the business; understand what your customer's business is in order to do business.
• Ability to leverage inside sales and channel partners to pursue and close deals
• Ability to manage territory pipeline in coordination with inside sales and partners
• Understanding of business and technology across Citrix's portfolio
• Excellent oral and written communications skills, as well as excellent presentation skills
• Strong work ethic, attitude and follow through ability
• Fluent Dutch and English speaker
• Ability to travel
Functional Area
Territory Rep (FSM)
What you're looking for
Everyone is welcome at Citrix. We prioritize diversity, equity, inclusion, and a culture of belonging, and celebrate bringing our courageous, authentic selves to work. We believe this way of working helps us innovate, and it's just one of the reasons why our employees continuously recognize Citrix as a great place to work.
Citrix helps make work more sustainable to benefit the planet, our business, and our communities. For more than 30 years, we have empowered individuals and organizations to work remotely or work from anywhere, reducing commuting emissions and energy consumption in the process.
We are the #1 leader in Virtual Client Computing (VCC) and #2 in the Application Delivery Controller (ADC) space, and we have key partnerships with top cloud providers. We'll give you the tools, learning opportunities, mentorship, and flexibility to achieve your goals. Come see why you belong at Citrix, with our culture supporting purposeful innovation and growth from within.
The Benefits
We offer a competitive total rewards package* that includes:
• 18 weeks of paid parental leave
• Health and wellness benefits
• Employee assistance program
• Retirement benefits
• Time off and absence programs
• Professional development and mentorship opportunities
• Paid volunteer time and charitable matching of employee donations
• Employee resource groups
• And more!
**Please note that benefits may vary based on location.
Interested?
Are you interested in this role? Please apply in English by pressing the APPLY button that you will find on our website
www.grassgreenereurope.com
If you want to hear more about this job, please contact our Managing Director, Mr. Eli Barenholz at
eli@grassgreenereurope.com
or call our office at +31.165.521004.
Locatie
The Netherlands
Publicatie datum
23.05.2022
Contactpersoon